To extend your recreational and outdoor living spaces, Sunspace offer patio covers that attached to your home or are free standing.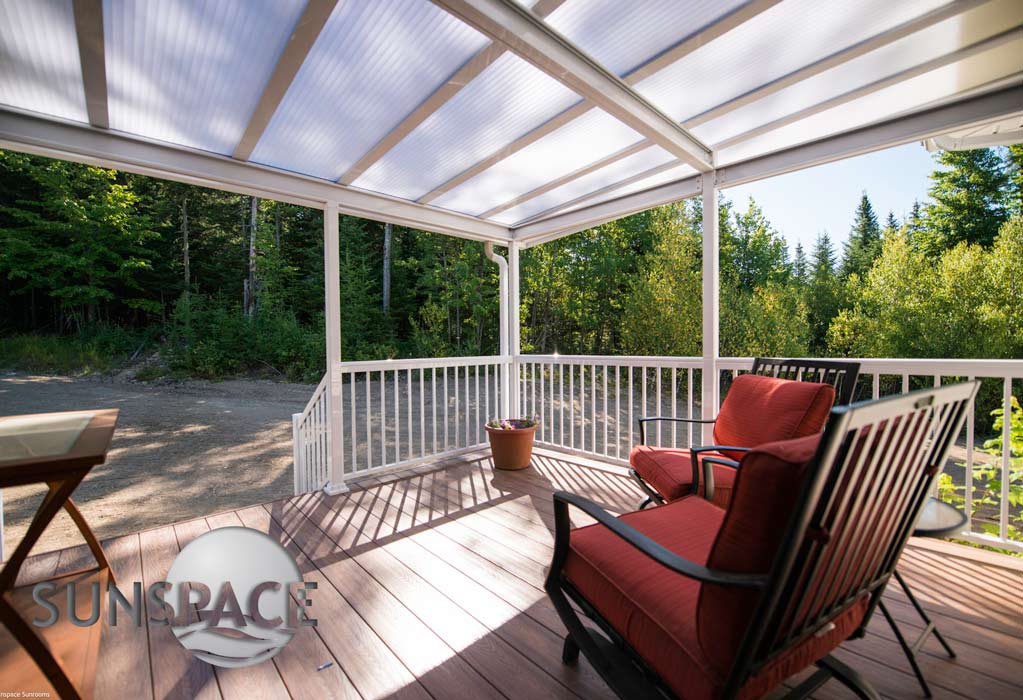 Sunspace Acrylic Roof System
Sunspace Acrylic Roof System is designed as a patio cover and sunroom roof that will illuminate your patio, deck or porch with natural light. It is designed to offer protection from inclement weather and harmful UV rays without blocking natural light. Features include an integrated extruded aluminum gutter system and non-shattering safety glazing. It's strong enough to hold fans and plants. Acrylic roof colors available include clear, bronze, solar cool white, and heatstop pearl.
Sunspace Insulated Roof System
Sunspace Insulated Roof System is designed to create a protected area for your porch or deck for outdoor activities. These roof panels come in 3", 4" or 6" thickness. How to know what is right for you? We will come take a look at the elements to guide you along the way. All roof thicknesses are durable. You can choose shingles to match your home's shingles (depending on slope) or aluminum skins laminated on both sides. One piece gutters (up to 22') can be accommodated on studio or gable roof. Aluminum Stucco colors are white, driftwood and bronze.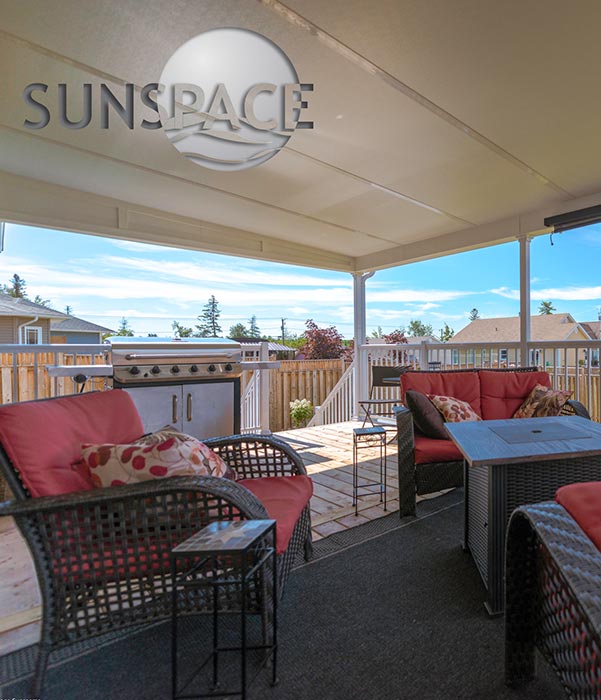 Sunspace Hybrid Roof System
This option lets you decide how much sunlight to let in and where. This is a great combination of the Acrylic and Insulated Roof Systems.